It's a new year – time to give your home a whole new look? If you're selling your home, or planning to, our top home styling accessories for 2021 may help you make the right decisions to give your home a mini-makeover without breaking the bank.
And, now that the majority of us are 'locked down', you may have more time than usual to get new home accessories ordered online, even taking advantage of the New Year sale prices (if you're quick!).
Home styling accessories can make even the most stale and tired rooms look new and on-trend again, so let's dive into our seven top styling tips which won't break the bank:
Rugs
A large rug can transform a room, adding warmth and accentuating the room's style. Rug trends in 2021 take a vintage turn. A simple flat pile with neutral tones echoing the room is on trend rather than thicker pile or geometric print. Avoid Persian inspirations unless you live in Downton Abbey.
You don't have to spend a fortune either; decide on a budget and stick to it. You should be able to get a large rug, say 8' x 4', for under £150 if you shop around.
Cushions
Cushions are a really easy way to provide an instant update to a room whilst adding colour, texture and interest. Again, the trends point towards a simple style: stay away from geometric prints and pictures.
2021 has an altogether cleaner look for accessories.
Flowers
The finishing touch for viewings, adding scent and a sense of homeliness. Make sure arrangements are in keeping with the overall style of the house and the room.
If in doubt, keep the colours pale and the style simple with a vintage, minimal or Scandi twist.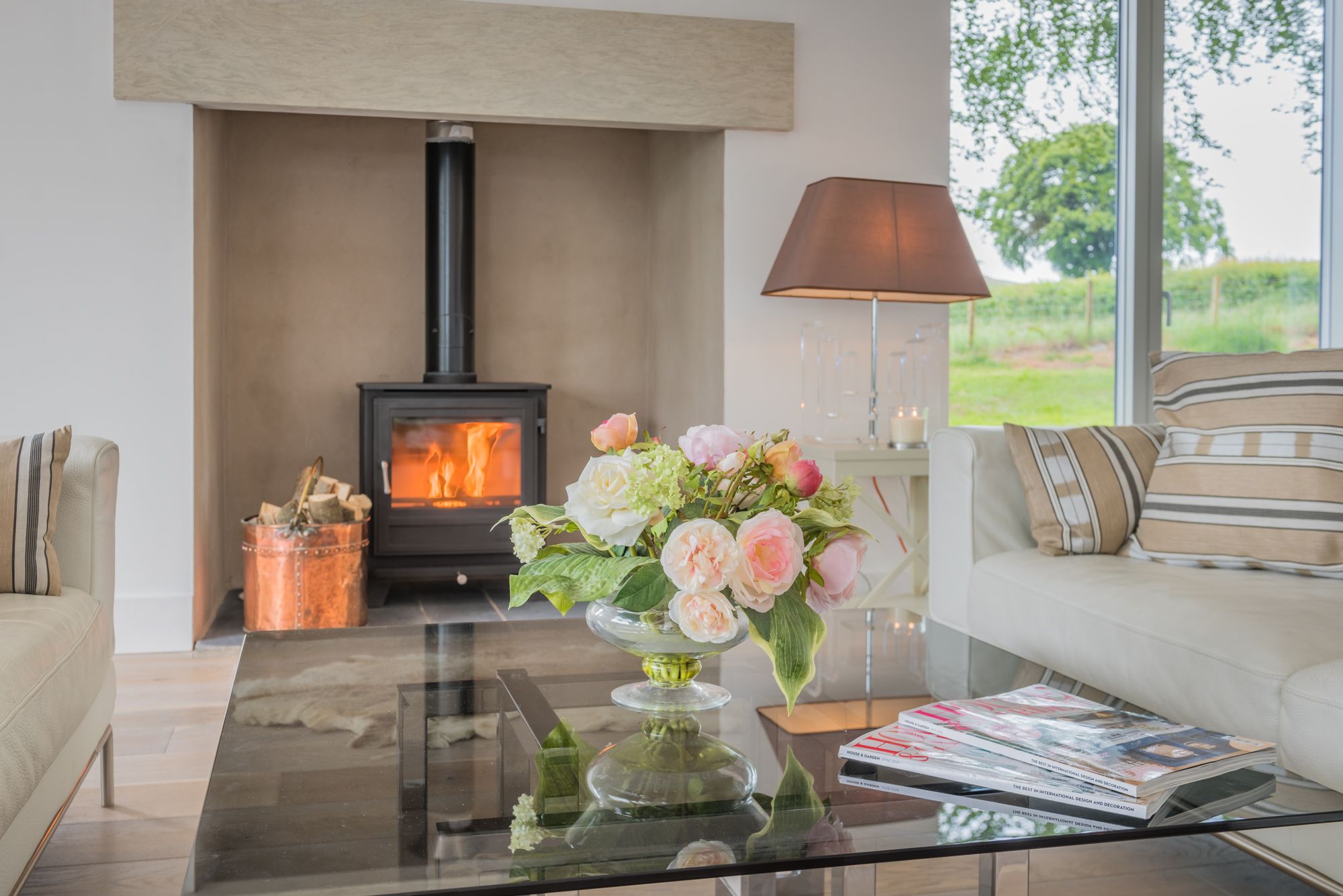 Toiletries
Toiletries for photos and viewings should be modern, elegant and the best you can find. Keep them eco-friendly and high-end – Acure, Tropic and Mu London are great options. Similarly, small, independent brands which are local to you are a nice touch.
Remember, keep these for viewings only – hide them after each one to keep them in pristine condition.
Bedding
New bedding for all rooms, especially the master bedroom, is a great way to show off each space to the best of its advantage. Environmentally-friendly fabrics with natural tones are growing in popularity – keep a look out for a brand with an eco-friendly ethos.
Don't forget vintage accents either – another key trend for styling a bedroom.
Two cushions and a throw on a bed will add that elegant touch of style without overcomplication.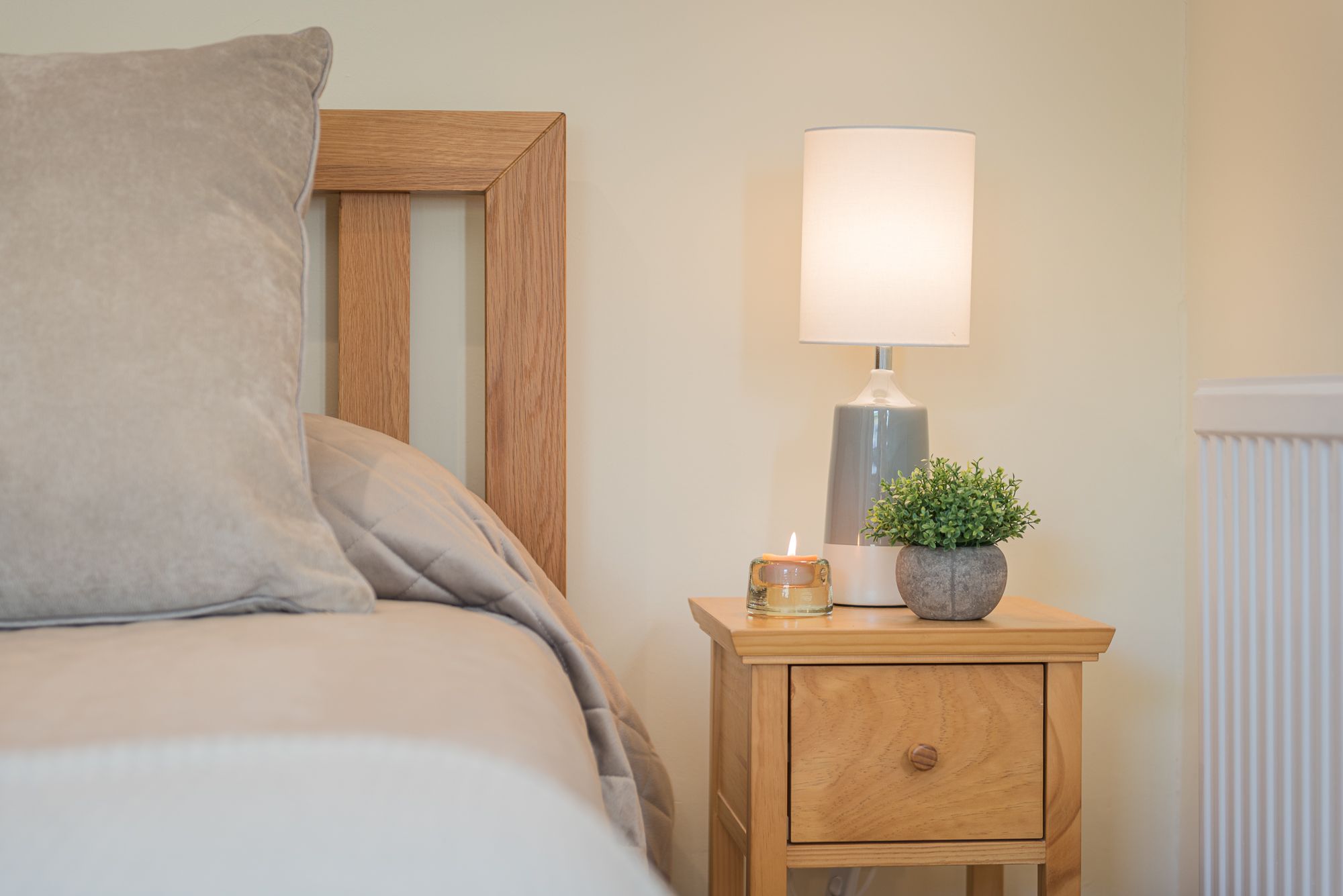 Towels
Buy some new ones and make sure no one uses them – they're just for show! Pop them away with the toiletries after each viewing to keep them crisp and fresh.
White or neutral shades are best, a staple style for a bathroom. They should be in keeping with the bathroom itself to ensure it looks simple and clean.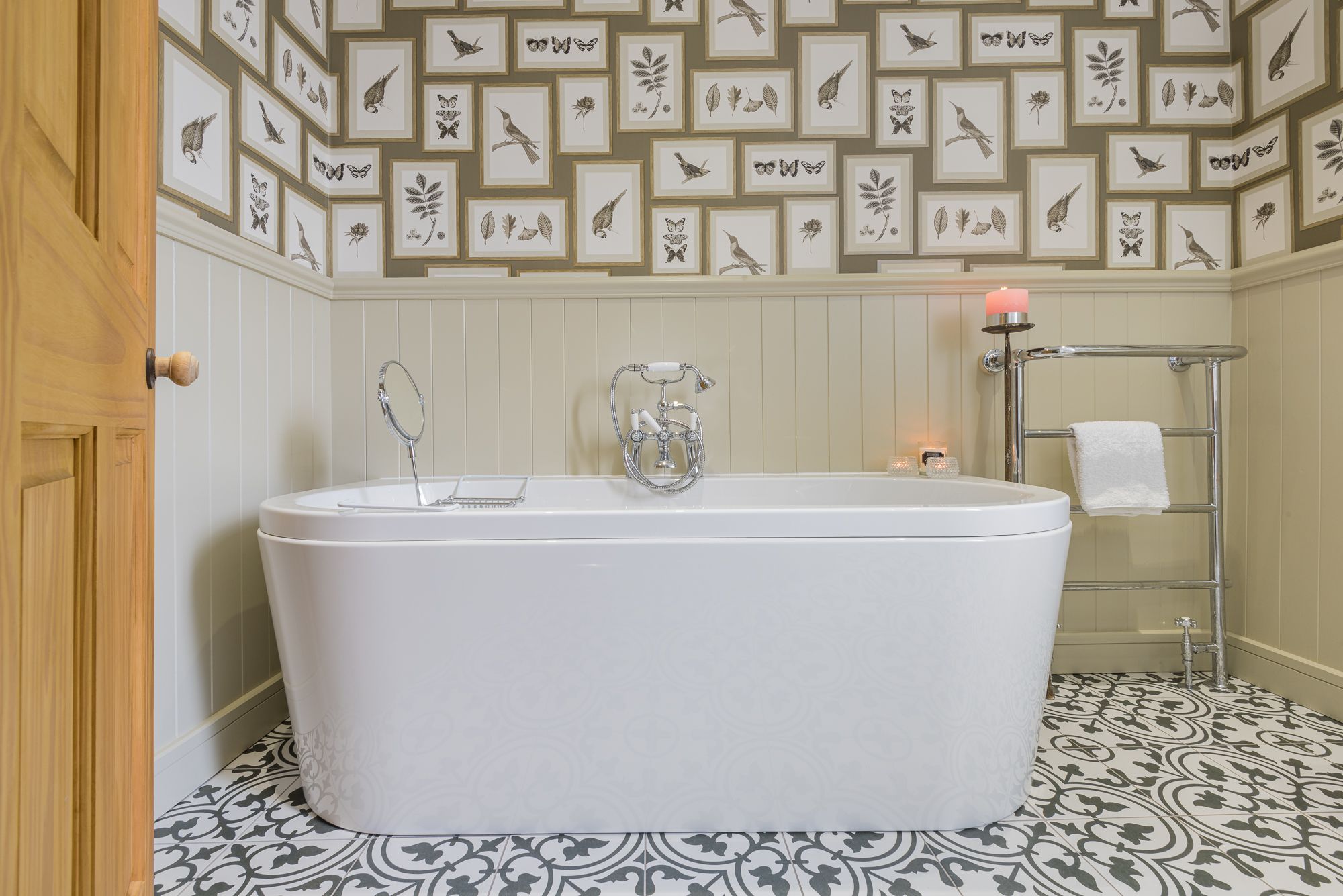 Mirrors
Mirrors have a real Scandi feel to them in 2021, alongside other wall hangings like art. Mirrors especially add a feeling of coordination and harmony to a room, along with reflecting light, making rooms feel more spacious.
On top of these trends, there are three bonus points which our experience has taught us to constantly keep in mind when styling a home – Things that never go out of style.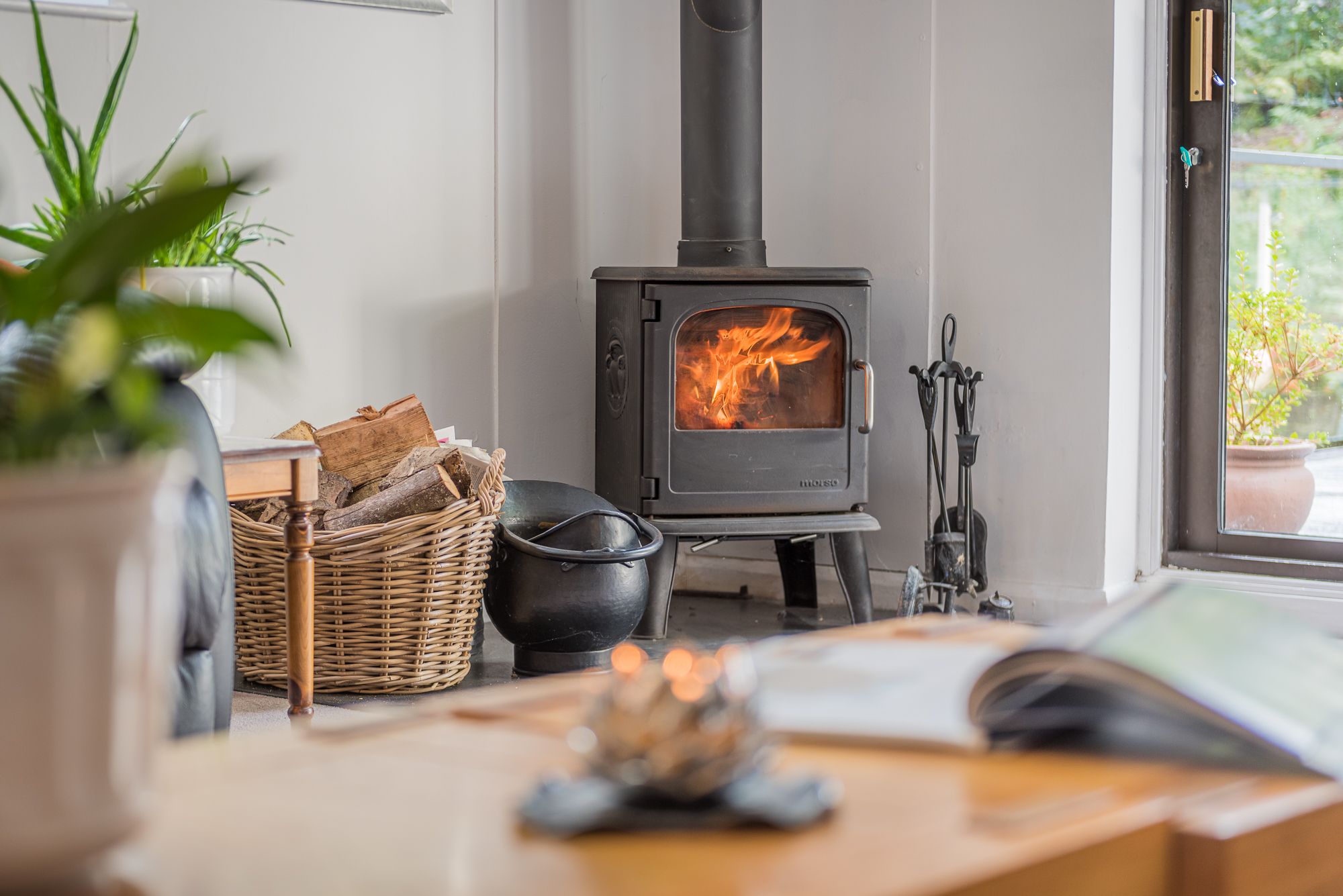 Things which, whatever the trends for the year are, should always be in focus:
Keep things clean and clear
We've noticed that buyers prefer a clean palette of neutral tones. This gives them more opportunities to let their imaginations run wild with ideas for their new dream home.
Create an atmosphere to aspire to
The more you show the incredible lifestyle your home offers, the more prospective buyers see themselves living there – whether that's done by leaving a large glass bowl full of vibrant fruit in the kitchen, an elegant vase of delightful flowers in the hallway or a delectable cake which might tempt them to stay a bit longer for another slice.
Some relaxing, ambient music playing in the background and a cosy room lit by the soft glow of a lamp in the corner also adds a feeling of wonder to a viewing.
Keep a critical eye
Remember to look at each room with an objective viewpoint; remove or replace accessories that don't add to the aesthetic of the area.
First impressions are everything.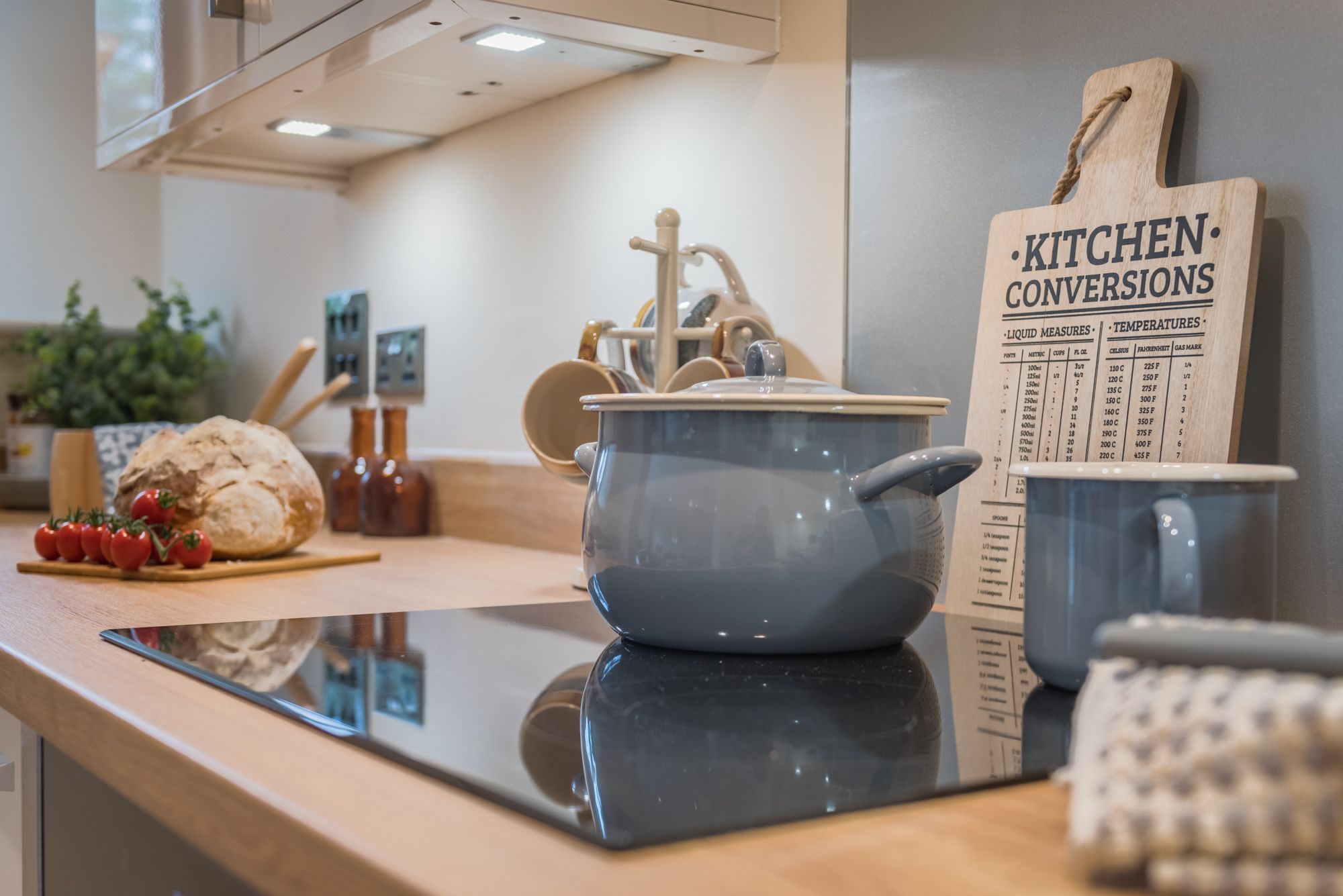 We also recommend staying up-to-date on constantly evolving home styling trends. Try these high street and online retailers; their prices won't break the bank either:
There you go! Our top trends and home styling tips for 2021. Which will you be giving a go? You can even go one further and research some more if you've got a little spare time during lockdown.
Get in touch today by PHONE 01733 893 520 or EMAIL [email protected] and we can provide you with specialist, expert advice to support you through your specific set of circumstances.