If you've ever searched online for a home yourself, you'll know how many listings there are. The broader your search terms, the more results are going to come up, and then you start scrolling through…
So, what is it that makes you stop scrolling?
When you're selling, how do you make sure your headline details stand out from the rest so that buyers click to find out more? Importantly, is the rest of your listing good enough to grab their interest and make them want to book a viewing?
The trick is getting the right balance of images and words: enough to whet people's appetite so they're keen to view, but not so much that they feel they've already seen everything your home's got to offer. If you overdo the information, buyers could just put you on their shortlist and keep scrolling. Remember, the whole point of marketing is to get people through the door – so make them want more!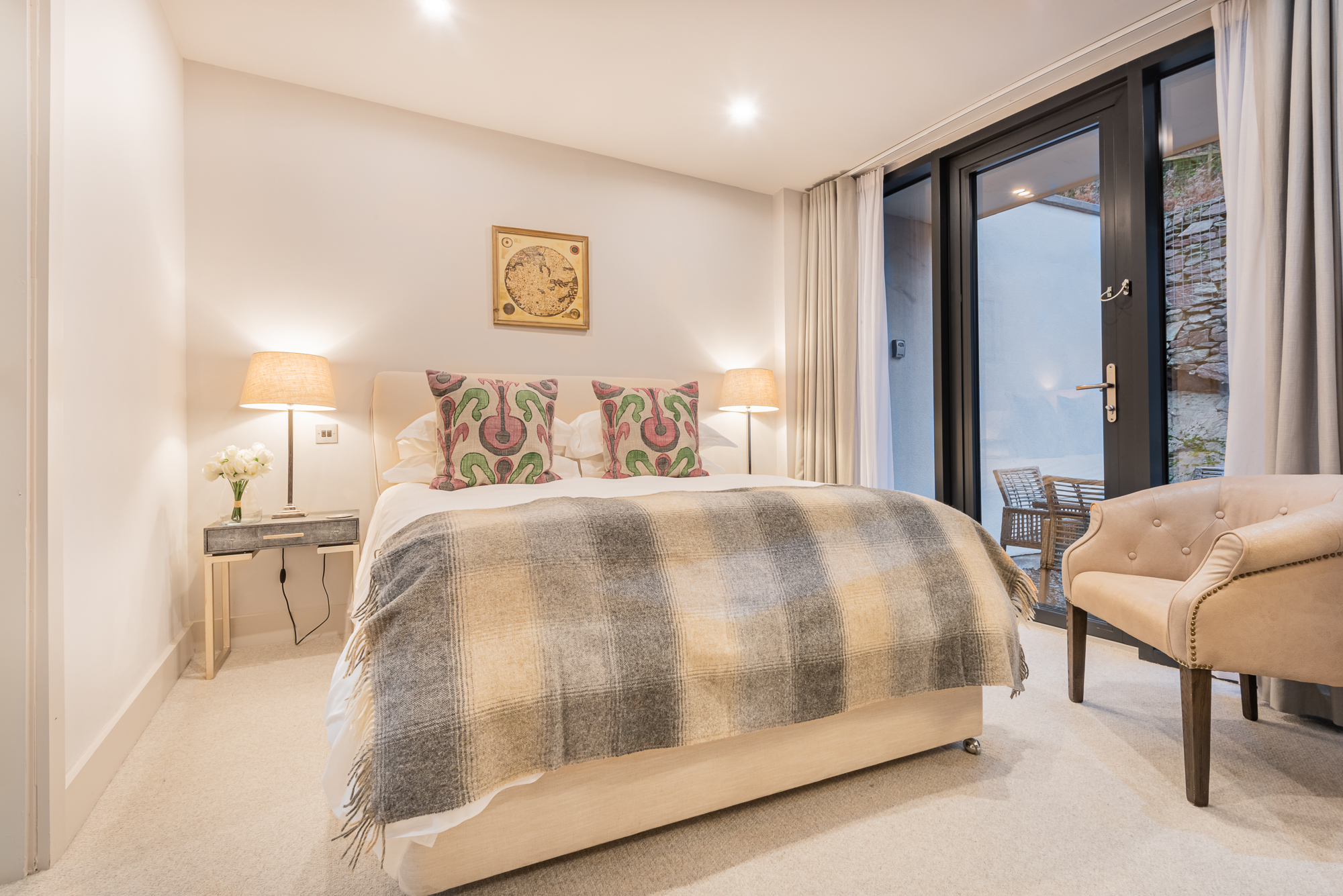 Photographs
Photographs are one of the most important features of your online advert. Around 90% of the information processed by our brains is visual, and we take it in tens of thousands of times quicker than text, so you really can't overestimate the power of a great set of photos. Your main image should be your finest full shot of the front – and taking it at twilight with all the interior lights on can create a truly striking impression.
Then have between six and ten great photos of the inside and garden. You've got to show buyers the main rooms and some of the best features, leaving them excited about discovering the parts they haven't seen.
Make sure your agent uses a professional photographer who can not only take the shots well, but also work with your agent's team who are styling your home to create the best possible images. Interior shots look best taken on a bright day, so the photographer may need to make another visit to capture the all-important exterior twilight shots that will help ensure you have a great selection of images.
Buyers tend to connect with things that are both familiar and aspirational, so think about how different rooms look in glossy homes magazines and use that as a guide.
Here are some of the things you can do to get your home ready before the photographer and styling team arrive:
Vacuum and dust
Clean the windows and mirrors
Empty all the bins and put away your half-used toiletries
Tidy away any work, toys and kitchen clutter
Have some new candles, plants and/or flowers in the main reception rooms
Fill a fruit bowl for the kitchen
Straighten/plump up soft furnishings and towels
Take away rugs (plain floors make rooms look bigger)
Make sure all the light bulbs work, and have some spares, just in case!
Mow the lawn, prune the shrubs and flowers, and spruce up the garden furniture.
Then do your best to keep your home looking like that until it sells!
When your agent forwards the brochure for you to review, one thing to make a particular point of checking is whether the photographs flow 'naturally'. Think about the route a viewing would take through your home and try to make sure the photographs follow that order, as far as possible. For example: the front exterior shot, then the hallway, followed by the living room, the kitchen, the staircase, the master bedroom, and so on. If the order makes sense, it will be easier for the buyer to visualise your home and may help create a stronger first impression.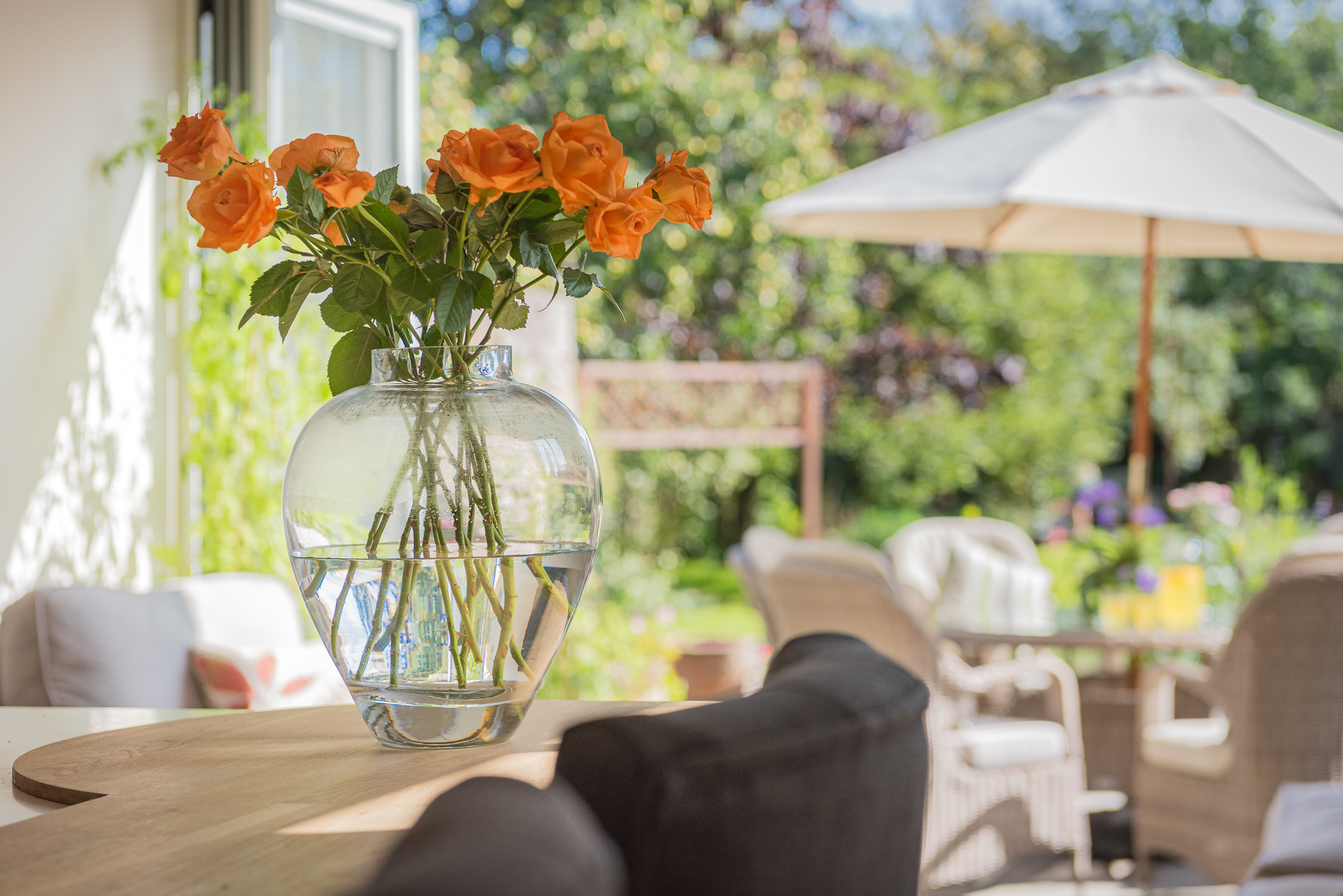 The written details
Your headline and summary paragraph need to say what your home is, show where it's located and make its best features shine in a way that entices potential buyers to look for more details. So, if your home is ideal for a family, highlight things like a fabulous open dining kitchen, games room, large garden and proximity to schools.
Then the bullet points should be between six and ten things that 'snapshot' the biggest selling features of your home. You're trying to give buyers reasons to book a viewing, so make sure each point is a real benefit, for example:
Unobstructed views across open countryside
Master suite with private, south-facing balcony
24' modern dining kitchen with Miele appliances and Rangemaster cooker
Versatile, open-plan reception space
Soundproofed home office with separate entrance.
Once people have seen the bullet points and been dazzled by your photographs, chances are they're pretty much decided on whether to view. So, although they may want a little more information, they won't want to have to scroll through reams of paragraphs describing every last detail.
The best approach is to have a short and sweet description of each room – the size and key fittings that will be included in the sale – and then any other particular features, like an incredible view, unique architectural detail or tech feature. At this stage, buyers really don't need to know how many sockets or window locks there are; you're just trying to get them interested enough to book a viewing, so stay focused on the key selling points.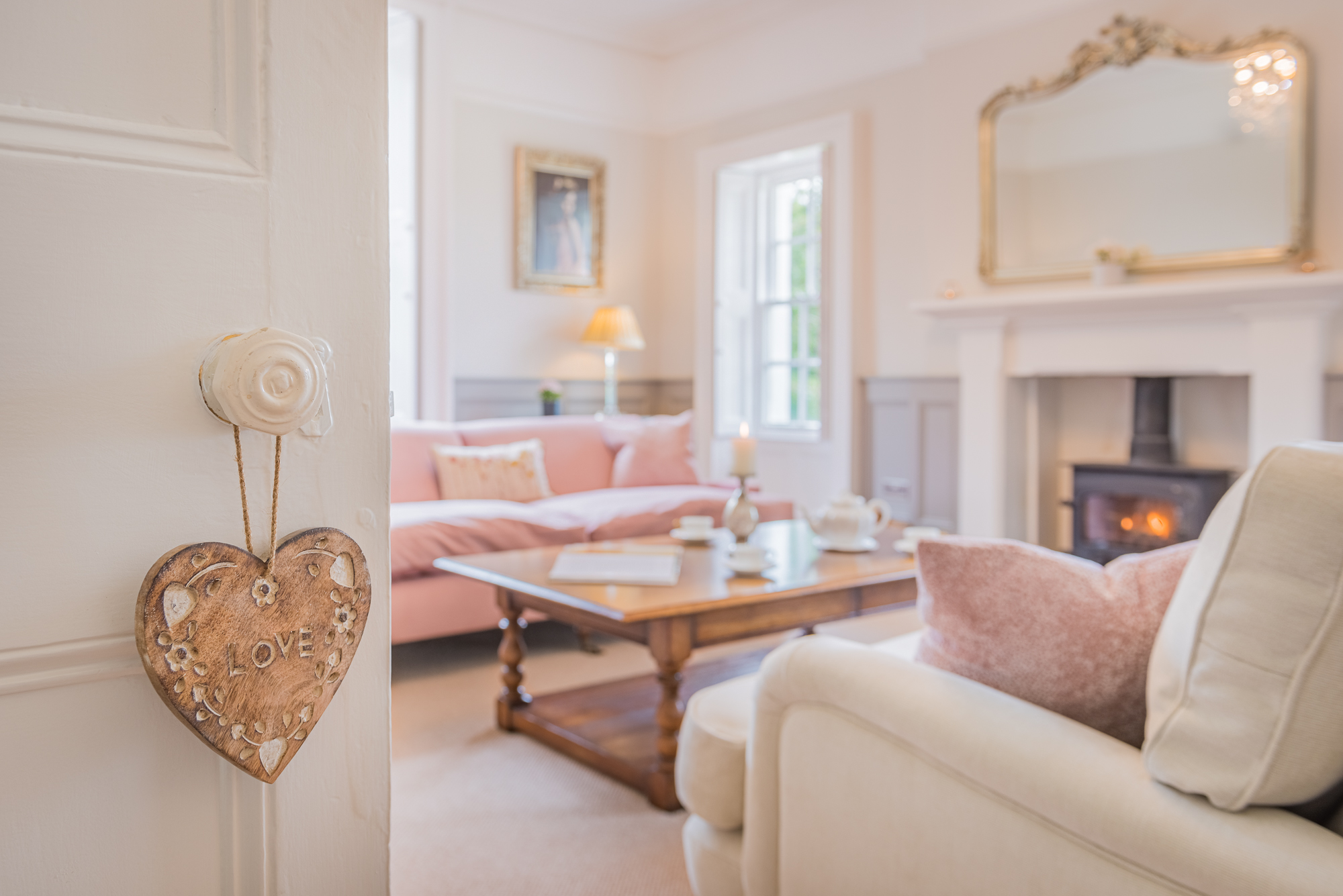 Floor plans & PDF brochure
Floor plans really help buyers put room sizes into perspective and see whether the layout could work for them. They're more-or-less standard these days, so make sure your listing has one.
Once you're happy it's correct, there are three things to check:
There's a compass rose so buyers can easily see which rooms and areas of the garden face south
The total square footage is stated – that helps buyers compare homes to see how much space they're getting for their money
The image opens at a decent size online.
A digital version of your full brochure should also be available as a downloadable PDF that buyers can save and print out. Although the agent may provide a hard copy at the viewing, many people like to check the brochure in advance to see if there are any photos or other information they might have missed – and it's also useful for them to make notes on.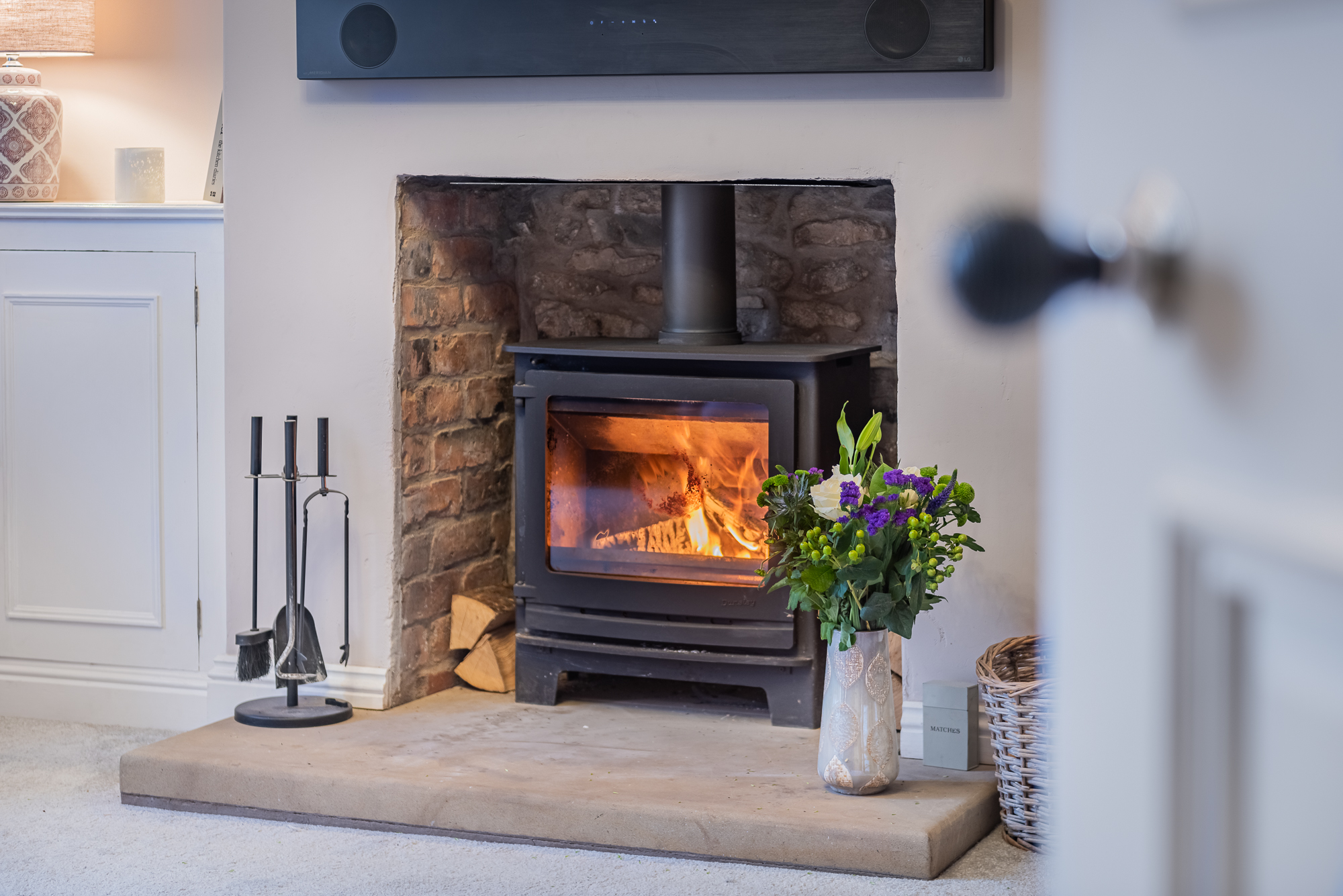 You've grabbed their attention – what next?
If you've ticked off everything so far, you should have buyers who are really keen to view. You're halfway there. Now this is where the personal and professional skills of your agent come into play, to turn enquirers into buyers.
The buyer calls your agent
Some people know for sure that they want to view and they're just calling to arrange the appointment. Other people have questions, and this is where an enthusiastic agent who's familiar with your home can really help increase the buyer's interest and firm up a viewing. So, check with your agent to make sure every member of staff has viewed your home and been briefed on any other relevant information, like whether you've found an onward purchase.
Whoever's handling the enquiry should also qualify the person viewing, checking how they're going to be funding their purchase and whether they have a home to sell. If you've found a new place you've fallen in love with and the person who wants to view hasn't even put their own home on the market yet, there might not be much point booking an appointment. On the other hand, if they're a cash buyer or they've sold and their buyer is desperate to proceed, they could be the perfect fit!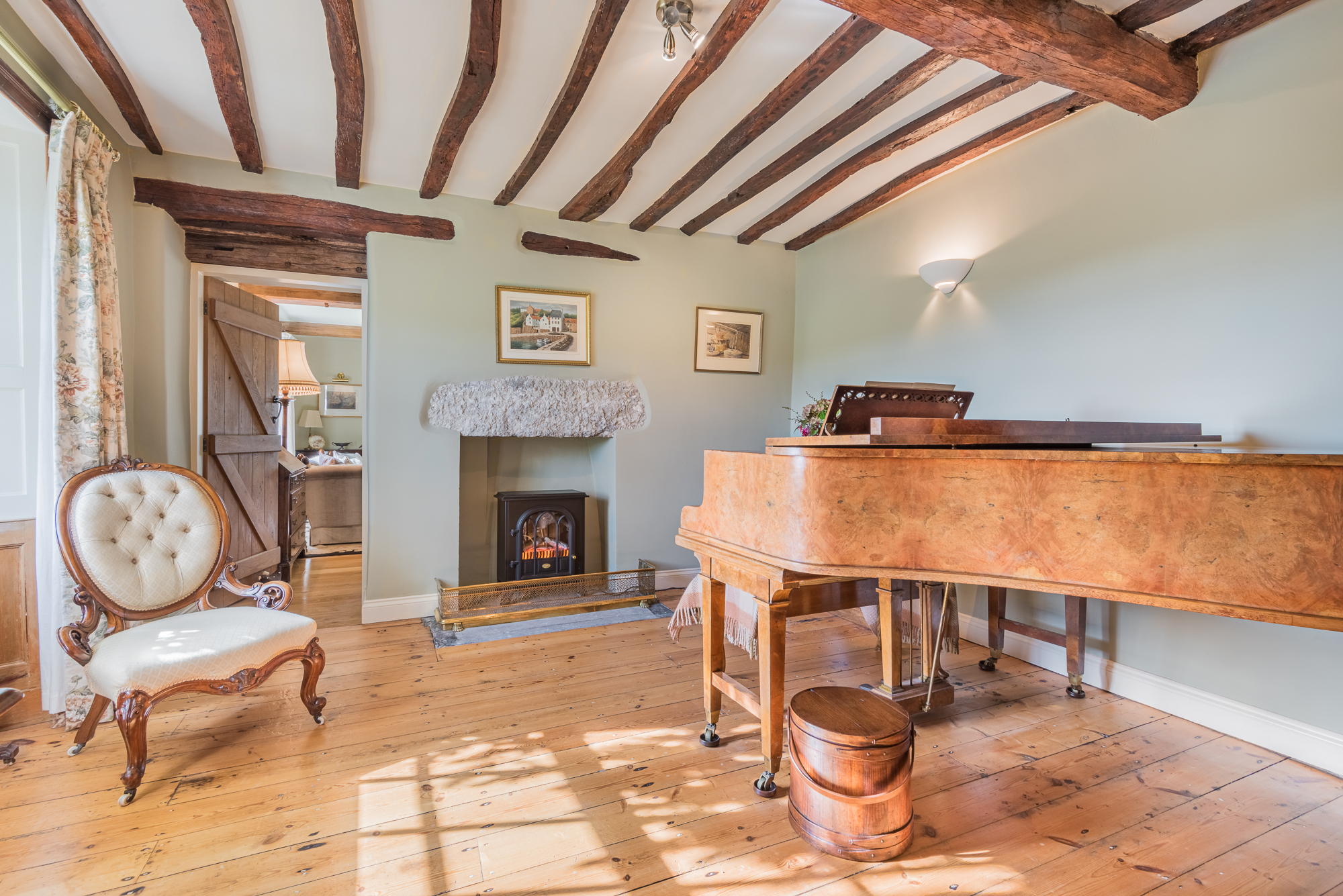 The buyer views your home
We'd suggest it's always better to let your agent carry out accompanied viewings. Our experience means we know what information to give and how to sell the best features of your home; also, importantly, when the owner's not there, buyers tend to feel more relaxed and talk more freely. That means we can usually get good feedback there and then and possibly even start negotiations on the spot.
Turning an offer into a sale
When a buyer really loves a home – and if your agent has done their job selling it! – they'll often make an offer even after just one viewing. Your agent then has to negotiate the best possible price on your behalf, keeping you informed of every offer.
If your online listing is up to scratch and you've got your home looking its best, you should have plenty of interest. And if necessary, your agent can use feedback from viewings to make tweaks to your marketing along the way to ensure you're appealing to as many buyers as possible. (See our recent blog, 'What to do when your home isn't selling'.)
Whether you're already on the market or just thinking of selling, you can call us at any time for advice or to arrange a valuation – we'd love to hear from you! Call on 01733 893 520 or email [email protected], and one of our team will get right back to you.